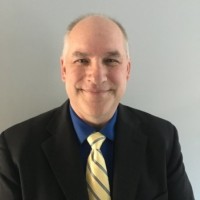 Larry Hahn
President
With over 30+ years working side-by-side with educators as a teacher, principal, CEO of an ED-TECH and Professional Development company and now President of Leadership Infusion, Larry focuses on continuing to provide high quality professional development services that help schools and districts implement successful teaching, learning and leadership strategies to deepen the impact of student learning. His high energy Keynote addresses bring inspiration and validation to education audiences across the country.

Former Educator
National Trainer, Classroom Management/Student Engagement
Keynote/Motivational Speaker
Parent/Grandparent
Educational Advocate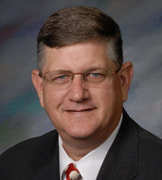 Kelly Moore
Vice-President
From elementary teacher to Superintendent of Schools, Mr. Kelly Moore, has served for 30+ years as a proven leader in both public and private k-12 schools. In his most recent leadership role as President of Fort Worth Christian School, in Fort Worth Texas, he led a project based school wide one to one computer technology initiative and extensive revision of a school wide curriculum. ​ As an outstanding speaker, driven by a desire to help school leaders implement effective school change, he has the experience and knowledge to assist schools in every arena of school improvement. He is a founding member of the Leadership Infusion LLC team and has a visionary eye on school improvement and innovation.

Former Educator, Private and Public School
National Trainer, Classroom Management
National Trainer, Student Engagement
Keynote/Motivational Speaker
Parent/Grandparent
Educational Advocate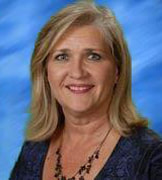 Kathy Moore
Social/Emotional Consultant
Kathy has many years of experience as a presenter and speaker on the aspects of dealing with difficult and diverse school populations. Over the years she has been a presenter to educational and church groups on issues that include, "How to Develop and Maintain a Positive Working Relationship with Co-workers and Staff," and "Having the Right Words for Those Special Children in Your Class." She is the mother of three outstanding children and has a great perspective and understanding of dealing with kids and adults that would greatly enhance the ability of a school or district in meeting the challenges in today's educational setting.

Former Educator/Counselor
National Trainer, Classroom Management
Keynote/Motivational Speaker
Parent/Grandparent
Educational Advocate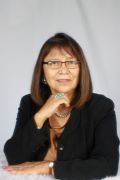 Gloria Hale
Senior Consultant
Gloria Hale, a Dine' Navajo woman resides in AZ on the Navajo Nation. Her leadership skills include over 23 years as a principal, assistant superintendent of Curriculum, Instruction, and Assessment and Superintendent. Gloria is an expert on effective teaching and learning to all students, especially teaching culturally sensitive instruction to Navajo schools.

Former Educator
National Trainer, Classroom Management
National Trainer, Differentiated Instruction
Trainer, Navajo Cultural Expert
Educational Advocate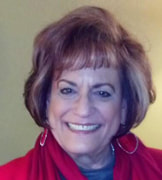 Sharon Haddy
Senior Consultant
With 30+ years as an educator under her belt, Sharon Haddy is able to speak from experience in her sessions and educators recognize that. Professional development with Sharon won't be just sit-and-get. She is able to model all of the instructional changes giving people the experience as their getting the knowledge. Sharon is not just a trainer. She is a partner in change for teachers and administrators. Throughout her career, Sharon focused on under performing students, fascinated by the reasons children weren't making it in public education. Sharon goes into every district and school with the same belief: All kids can learn and can take responsibility for their learning to become involved and engaged in their education. The students that continue to contact Sharon after all these years are a testament to her continuing impact she has in education and life.

Former Educator
National Trainer, Instructional Design
National Trainer, Student Engagement
National Trainer, Instructional Coaching
Educational Advocate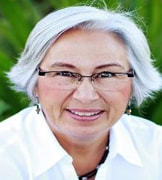 Dr. AnnaLisa Banegas-Pena
Senior Consultant
Dr. Banegas-Pena has been an educator for over 30 plus years including teacher, principal, Associate Superintendent, Superintendent, and Division Director for Student Success at the NM Public Education Department. She shares her experiences and expertise to help schools and districts with solutions using instructional analysis tools. She helps schools utilize "Turnaround Principles" to help mentor principals through school turnaround and facilitating consultation using instructional analysis for school and district leadership, ensuring a quality education and strong community. She also provides strong classroom management and student engagement strategy trainings.

Former Educator
National Trainer, Classroom Management
National Trainer, Student Engagement
Bi-lingual Educational Training
Parent/Grandparent
Educational Advocate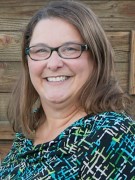 Molly Olson
Consultant/Trainer
Mrs. Olson has 20 years of English/Language Arts classroom experience working with students in grades 5-12. Her workshop training includes helping teachers focus on the development of critical thinking skills as listeners, speakers, readers and writers. She believes all learners have a unique perspective and much to contribute to the learning environment. As an advocate for literacy development across all content areas, Molly began providing professional learning and instructional coaching within her school. For the last 10 years, she has served students, teachers and school districts working on sustainable implementation of best practices and evidenced-based programs that positively impact students' academic, social and emotional growth. Mrs. Olson has trained over 100 reading tutors to work with students in grades K-3 and has assisted schools with the implementation of literacy interventions and arts-based programs. From her work in Multi-Tiered System of Supports, Molly co-developed and has led "Leading Change", a five-part learning series for district Superintendents and Principals working toward systems change.

Former Educator 5-12 Grades
National Trainer, Classroom Management
National Trainer, Arts Education
Keynote/Systems Trainer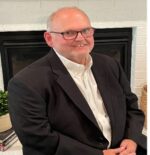 Ted Moore
Senior Consultant
Ted Moore is a career educator with 43 years of total experience. He has worked as a teacher, counselor, principal, central office administrator, and superintendent. Ted has served in four districts ranging from high poverty to affluent and everything in between. In every setting, he has led a successful effort to improve student achievement and to close achievement gaps between student groups. During his tenure, Ted and his team have developed some focused and simple steps to implement which has a proven track record in improving student achievement data in a variety of settings. Ted has an undergraduate degree from the University of Texas-Austin in Biology, an M.Ed. from Texas A&M-Commerce with a major in Counseling and a minor in Educational Administration. In order to learn the online learning environment from the student perspective, Ted completed 60 hours in a virtual program from Grand Canyon University and is ABD in Organizational Leadership and Development.

Former Educator
National Trainer, Classroom Management
Leadership Development Expert
Educational Advocate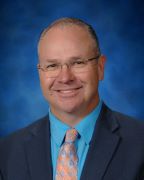 Doug Rawlins
Senior Consultant
Doug Rawlins, an educator with 31 years of experience, has been an elementary principal at five different Title I campuses over the past 16 years — three of them fully funded Title I. All of his schools have flourished and achieved new levels of success with the latest campus nominated for the National Blue Ribbon award. Effectively assessing campus strengths and weaknesses followed by teaching high yielding instructional strategies and training teachers to evaluate strengths and weaknesses are pivotal points to his success. Doug brings a fun yet focused environment to his schools using simple tools, testing data, and digital platforms so that teachers are working smarter and not harder.

Former Teacher
Pincipal
Turn Around School Expert
Keynote/Motivational Speaker